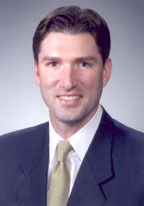 My name is Weldon Rice. I am a licensed attorney who focuses primarily on defending Ohio companies in Workers' Compensation cases. I have extensive experience representing employers at all levels of the Industrial Commission of Ohio, including the defense of violations of specific safety requirement allegations. If a matter is pursued further after the administrative agency has issued a final decision, I have the experience to represent any employer before the Court of Common Pleas or Court of Appeals.

My firm provides high-level legal services to Ohio employers at a very reasonable cost. Though my concentration is in the area of Workers' Compensation, I am also available to provide assistance in other legal areas.

I'm happy to talk with you about your specific needs or to answer your questions. Please feel free to call me.

My phone number is 216-849-8558, and my email address is wr@weldonrice.com.

Visit Weldon Rice online at superlawyers.com